"Never Trust Anyone That Owes You Money" is an old saying that holds very true when dealing with insurance claims.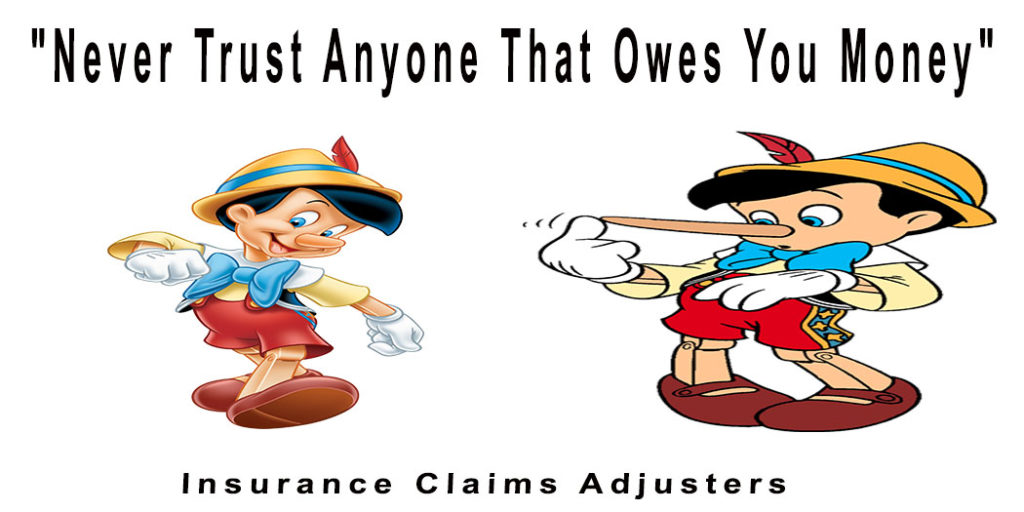 Ask yourself why do the claim adjusters try so hard to get you to use one of "their" discount, DRP facilities. Don't be manipulated. 60% of people fall for their tricks. Many claim adjusters have a psychology degree in order to help them manipulate you
Facts You Should Know
The insurance company does not owe the body shop of your choice anything for the repairs, they owe you. So if you do not stand up for yourself the body shop and it's employees basically have three choices. Work for free or hack up your car or charge you for what the insurance company is trying to rip you off for. If the shop does not charge you for the repairs the insurance company has not breached their contract with you.
No law requires you to get more than one estimate.
You are not obligated to use any particular shop to obtain repairs.
You choose the shop and authorize the repairs.
You do not have to accept the Insurance Company's appraisal of
damage. Check the "Appraisal Clause" in your policy on how to
resolve any differences.
There can be a big difference in estimates, as any shop can give
you a lower price by cutting corners, leaving things off the original
estimate, or simply missing on deeper problems. Our workers are
craftsmen, and will restore your car at a fair price without cutting
expenses.
Some Reasons For The Consent Decree Law
1. Insurance companies colluded with body shops to cut costs on repairs at the consumer's expense.

2. Insurance preferred DRP shops are not allowed to include any hidden damage on their estimate. If the damage cannot be seen in a photo, regardless if they know it's damaged or not, they are not allowed to include it.

3. Preferred DRP shops will use imitation parts, and they are trained to tell you those imitation parts are just as good as factory original parts. They are not! Imitation parts may void your factory warranty and decrease the value of your vehicle. Check with your local dealer about factory warranty before using an insurance preferred shop.

4. Preferred DRP shops may help the insurance company swindle you out of what you are rightfully owed in a total loss situation. Find out the value before you settle.
We advise all customers to seek legal counsel when dealing with automotive claims due to insurance practices. The Dent Devils Inc and its staff do not give legal advice, but suggestions based on our own experience, research and talking to the California Department of Insurance and California Bureau of Automotive Repair.