Why do insurance companies refuse to pay for repairs that follow manufacturer recommended repair procedures? They are not the ones that assume any liability as they are not the repair professional repairing your car. So if you or anyone in your car gets injured they are off the hook, If you are not happy with the repairs for any reason again they are off the hook as they did not repair the car. But they said they would guarantee the repairs….. Good Luck with getting that in writing as it will never happen.
Below are a few articles and links $42 million reasons why our shop insists on following manufacture repair recommendations.
We have $42M reasons…… "A Texas jury on Monday found John Eagle Collision Center's incorrect repair liable for much of the severity of the crash of a 2010 Honda Fit, and awarded the couple injured and trapped inside the burning vehicle $42 million in damages."
All could have been avoided by researching and following recommended repair procedures and not being bullied by the insurance company "Honda OEM repair procedures demand a shop tack-weld the front and rear corner edges of the new roof and then perform a combination of two- and three-plate spot welds and MIG plug welds. More than 100 welds are required by the manufacturer"
An attorney specializing in collision repair on Wednesday warned shops that the idea that an OEM "recommendation" is merely a suggestion is incorrect."Consider it a requirement whether they've used that word or not," Erica Eversman (Vehicle Information Services)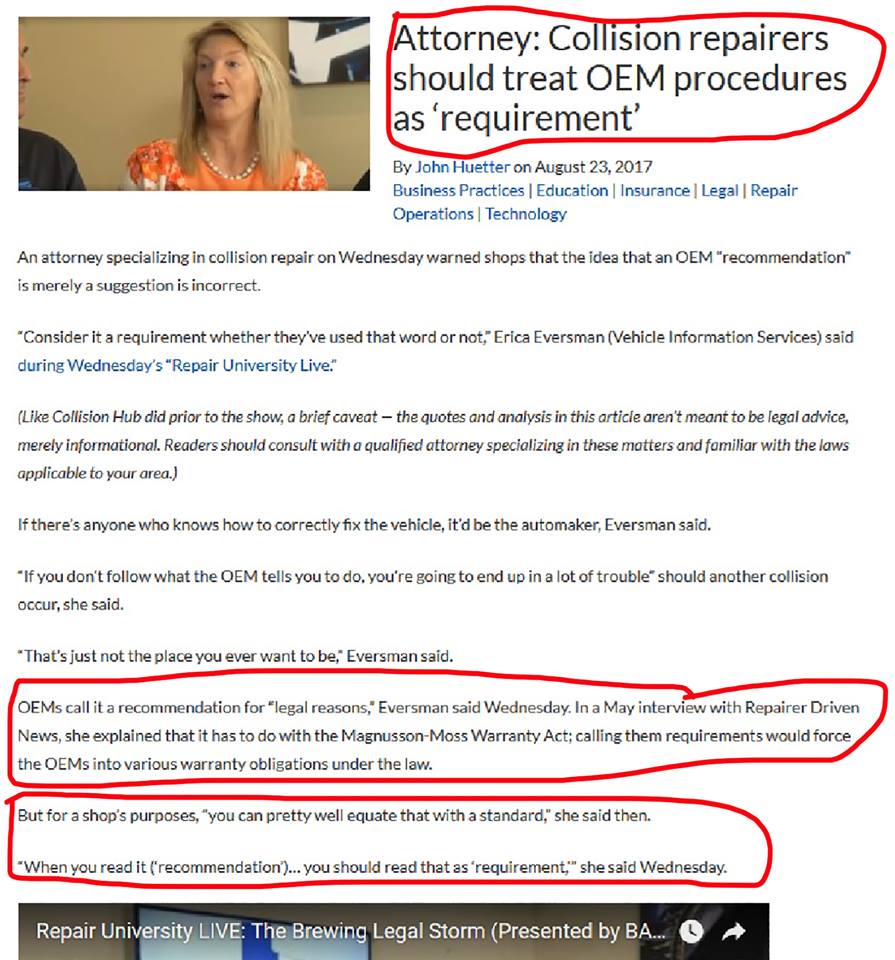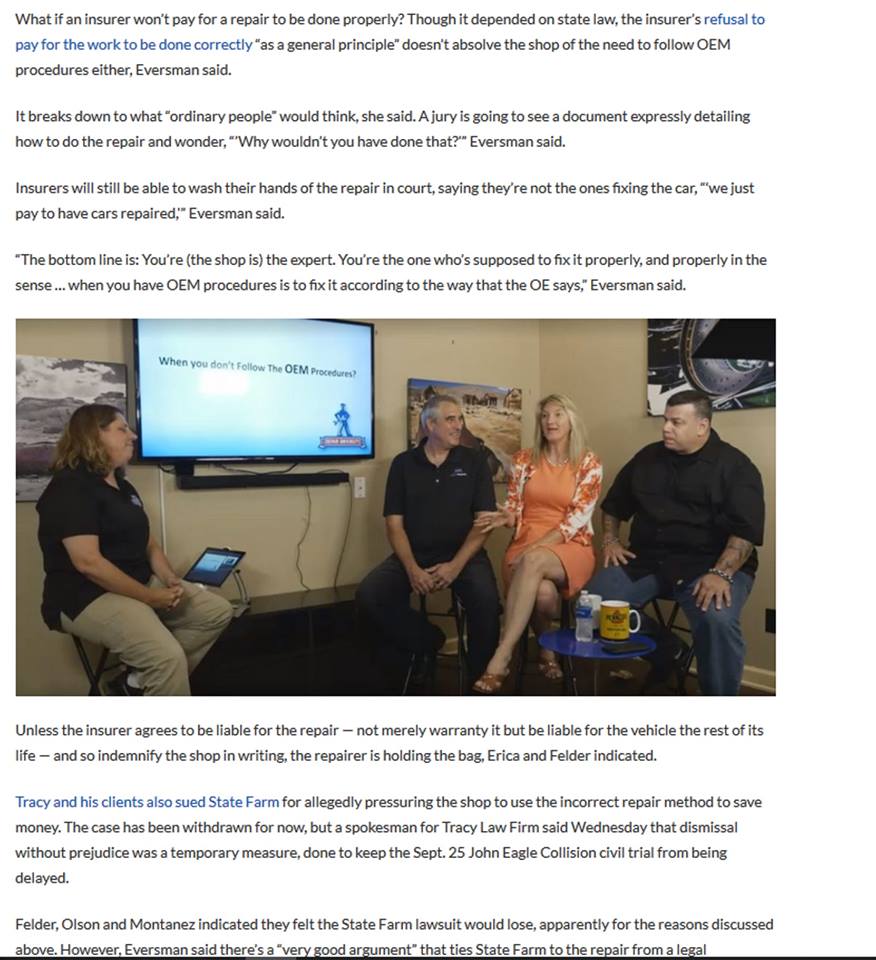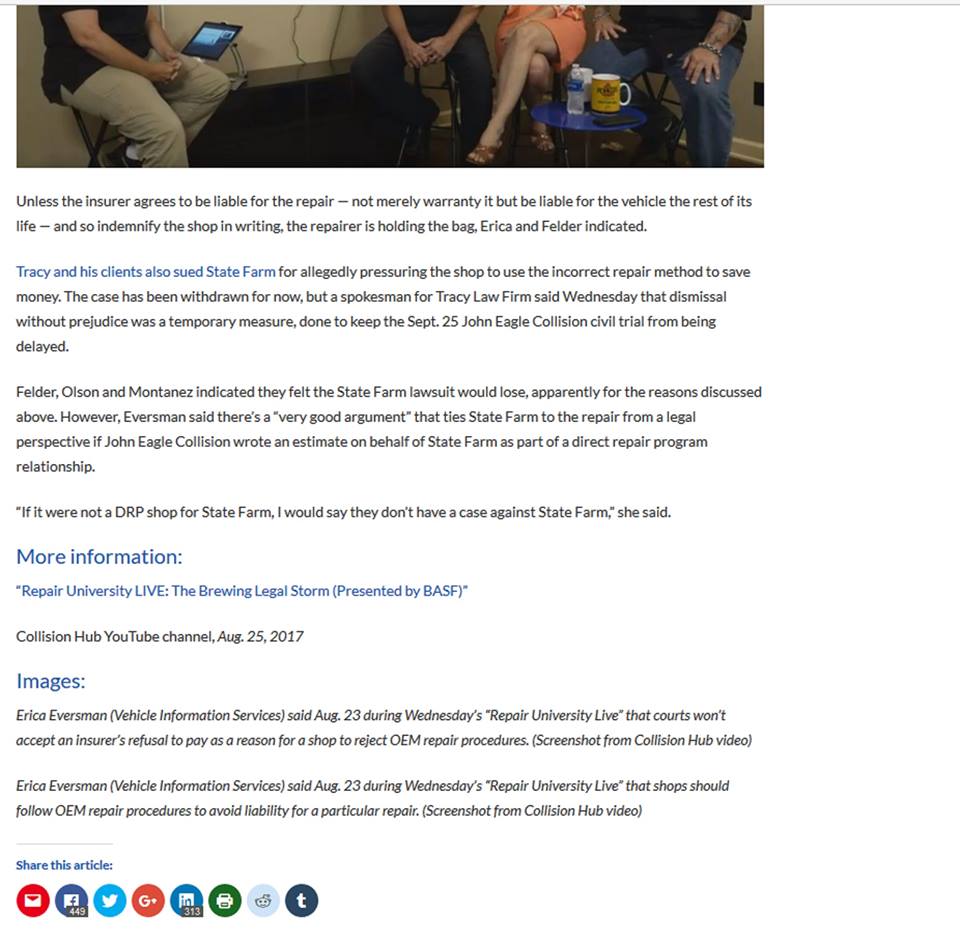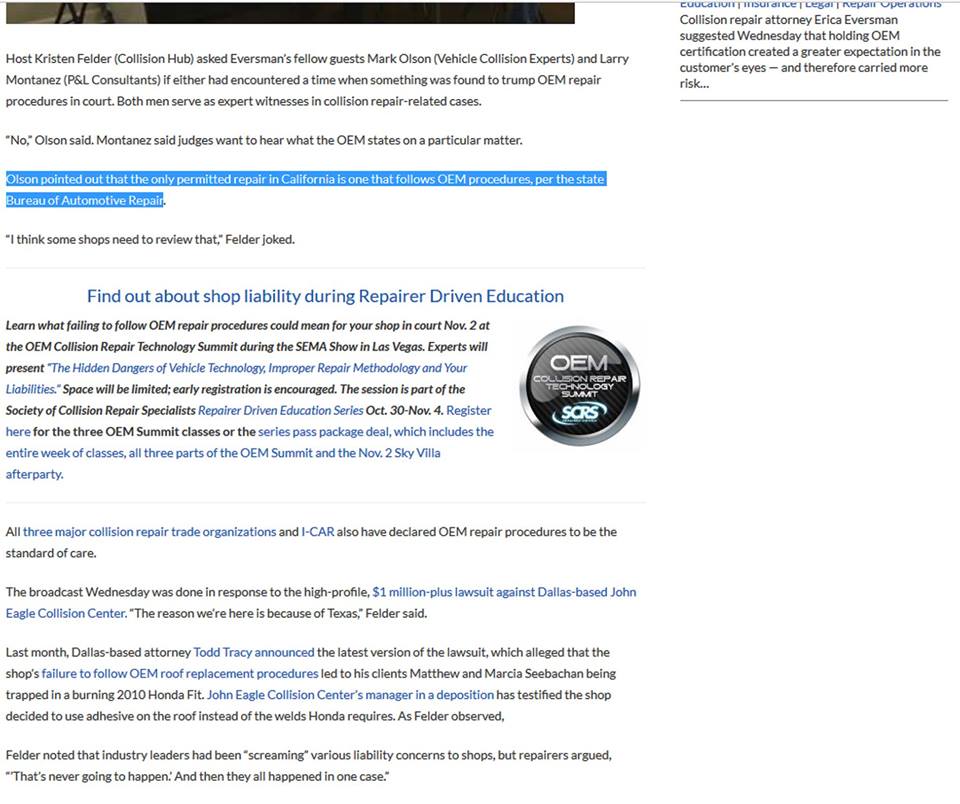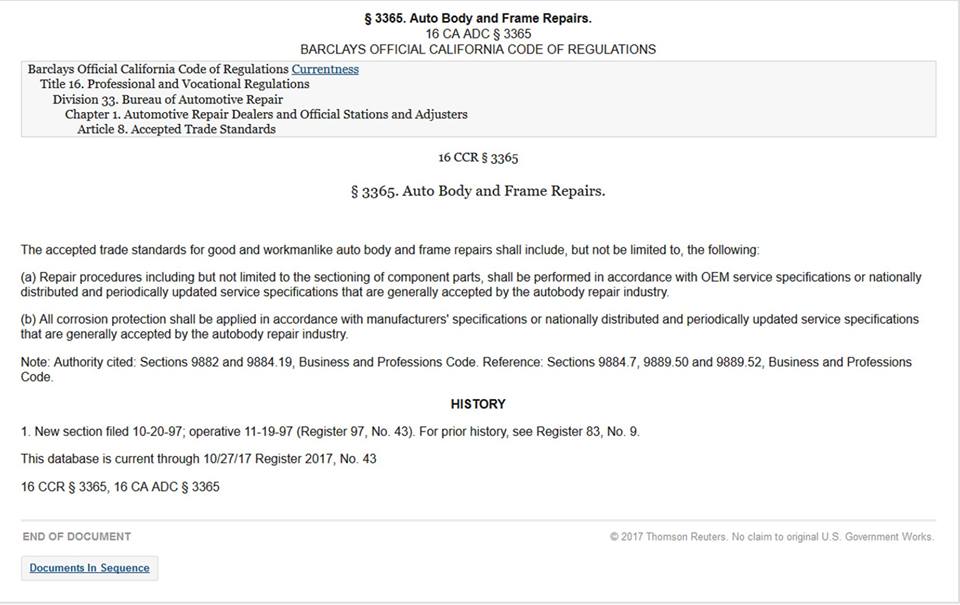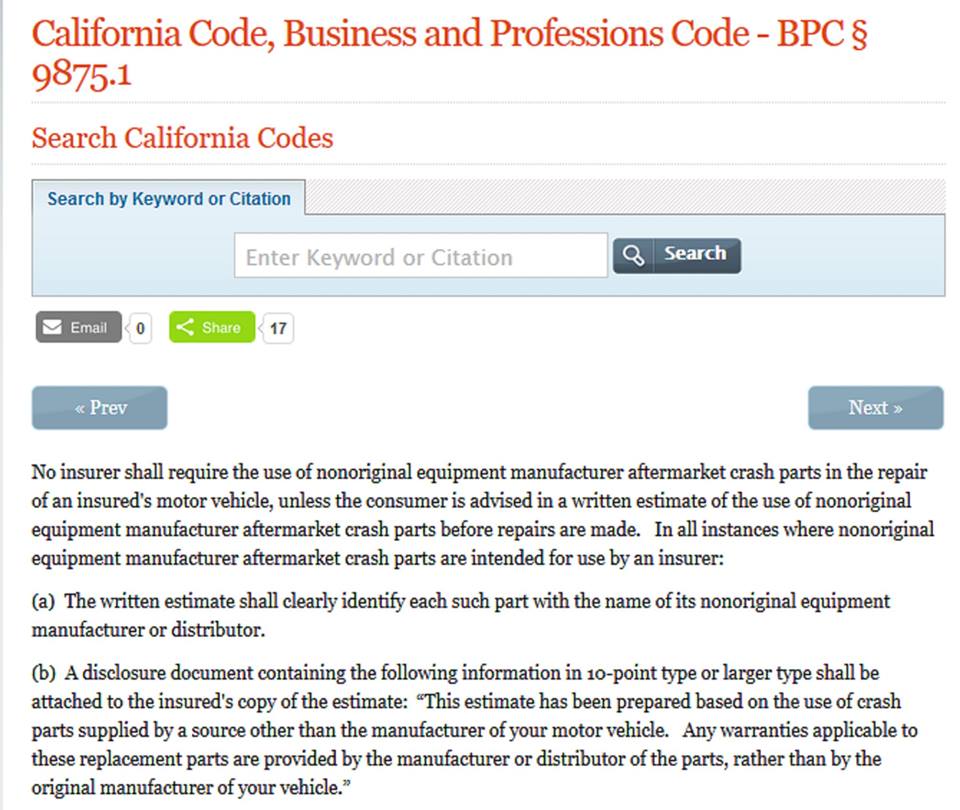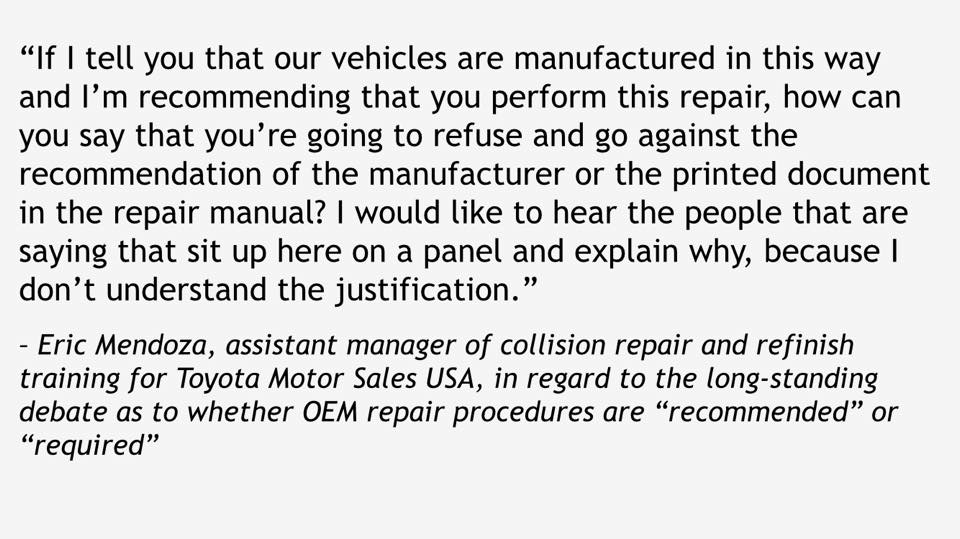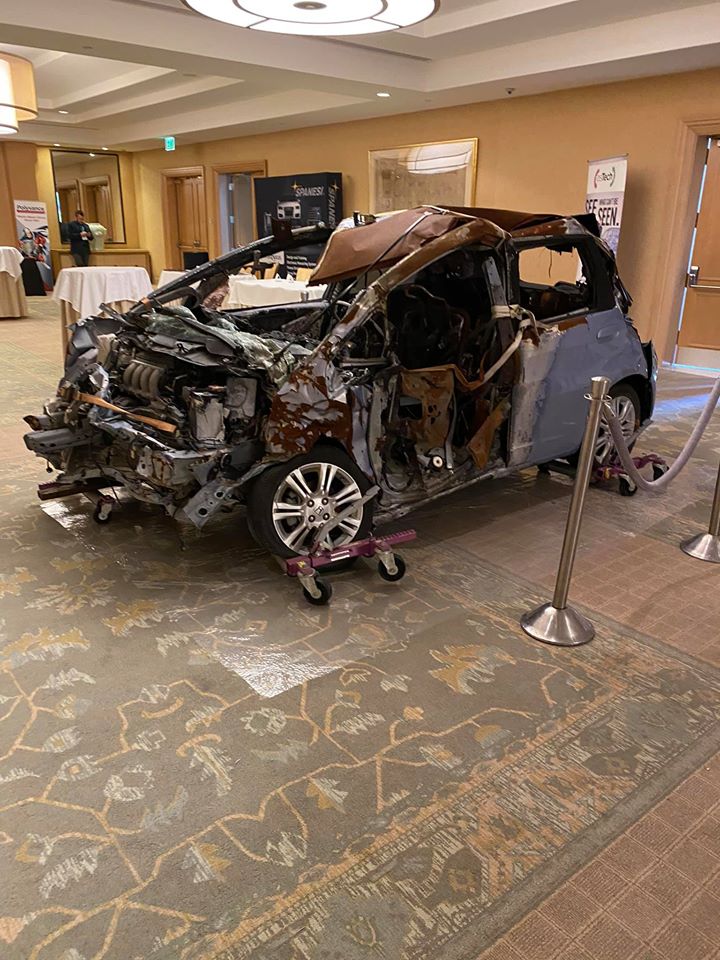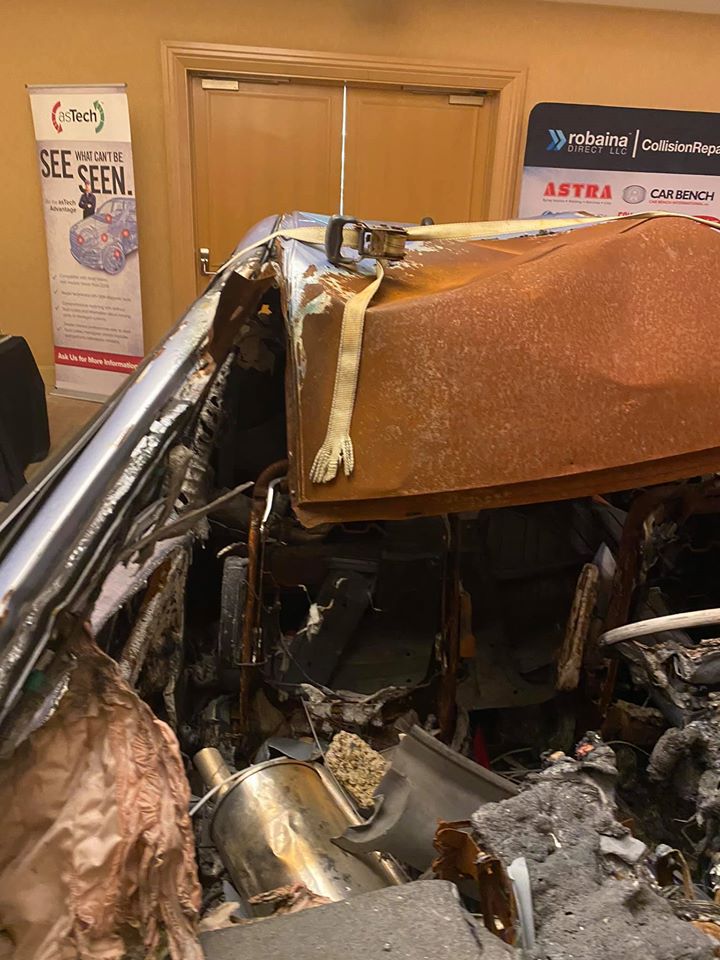 We advise all customers to seek legal counsel when dealing with automotive claims due to insurance practices. The Dent Devils Inc and its staff do not give legal advice, but suggestions based on our own experience, research and talking to the California Department of Insurance and California Bureau of Automotive Repair.