The Vision
To provide the best repairs and services I can to my customers.
Our Story
In 1996 I started a mobile Detail and paintless dent repair business. In 2001 I relocated to Pacific Beach doing mobile repairs and working from a house located on Grand Avenue, before subleasing a couple of bays from a body shop in Downtown San Diego. Then in April of 2010, we opened San Diego's only PDR shop. When 2012 rolled around, we expanded to the space next door so that we could do more painting. Then in 2014, my old DuPont rep Ken installed a new Axalta computerized mixing system. In July of 2016 we started the process of having a SEMI downdraft paint booth installed. So we could give any shop a run for their money when it came to quality refinish work. 5 years later we are now one of San Diego's Premier PDR and Auto Body Shops.
Meet the Team
We are a small family business that takes a lot of pride in providing safe and high-quality repairs.
Eddie Martin
I love the art of making damaged cars look like they have never been repaired and designing things. In my spare time, you might find me kayak fishing in our Hobbie Pro Anglers with my fiancée Wendy and Bumper. In the evenings, I'm usually learning how to edit videos and websites and reading the body shop, paintless dent repair, and local Kayak fishing FB groups.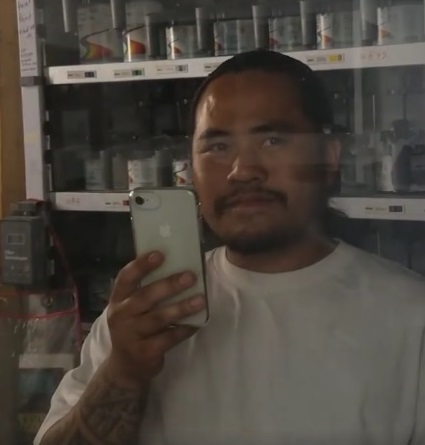 Barry
He has been learning auto body and painting with us part-time after he gets off his regular job. A few months ago, he caught the fishing bug and placed 2nd in a local tournament.
Brittney
My daughter Brittney started helping with the books in the office in 2013; then, in 2015, she started helping with taking cars apart and putting them together, Mixing colors, writing estimates, and prepping vehicles for paint. She is very passionate about making things out of glass, which she sells a few things in the customer lounge.
Bumper Schnauzer
"Bumper Schnauzer" has been coming to the shop since he was a few weeks old in the summer of 2013. He loves hanging out at the shop, so he meets people and enjoys kayaking 🙂