Don't be fooled by the Dent Time Google ads
It has been brought to my attention that when people clicked on the Google ads it said that Dent Devils ended up on Dent Time's website.
When I reached out to Myke, the owner of Dent Time, he claimed Google ran the ads without his permission. So I contacted Google's Pay Per Click department, who confirmed this was something that was not done by Google, but the person in charge of his account, which would be him.
IMO anyone that runs ads like he has been doing on Google, lacks good moral judgment as this is not an honest mistake. It is deceptive marketing!
Here are four screenshots of the Dent Time / dentremovalsandiego.com Google ads that I found so far. The 1st one was Dent devils / Dent Time / We Come To You or Come To US.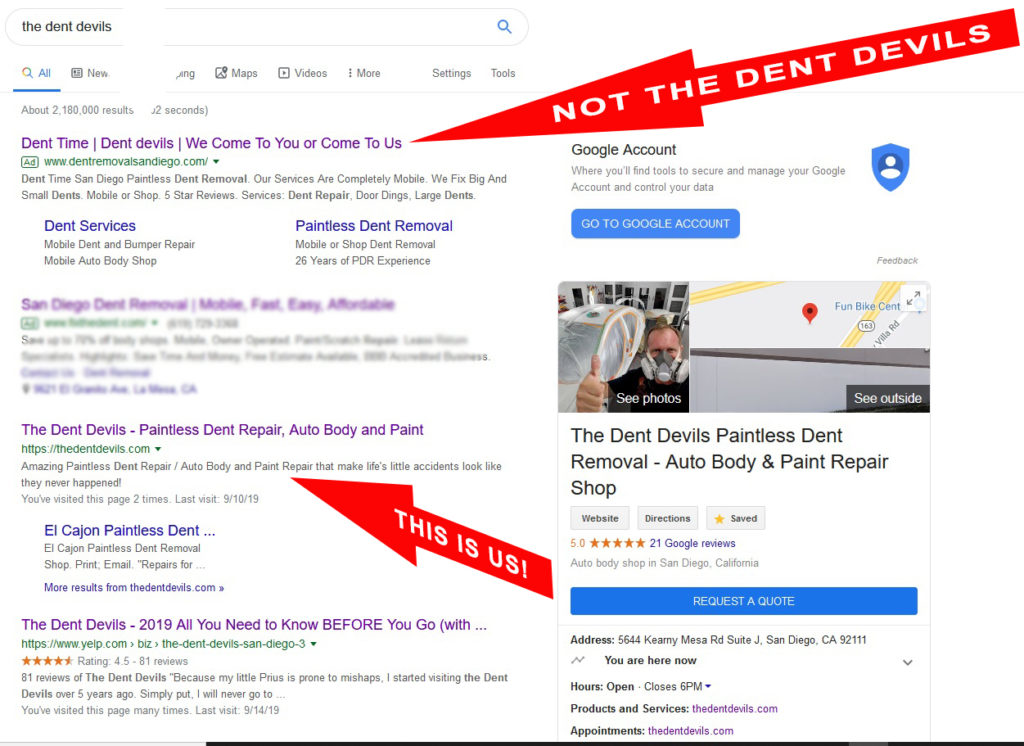 2nd was Dent Time | Dent devils | We Come To You or Come To Us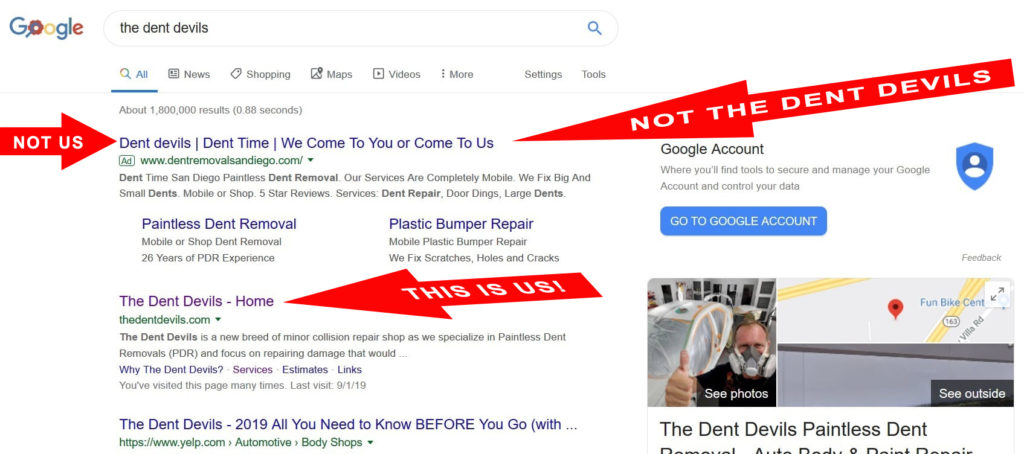 3rd one we just found Dent Removal | Dent Devils | We come to you you come to us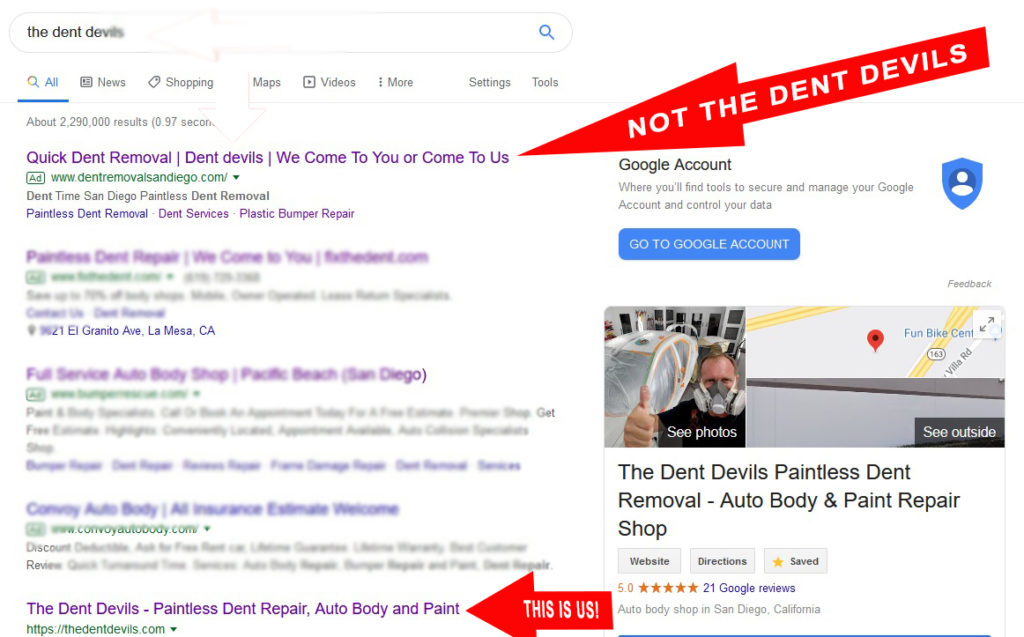 Dent devils | We Fix Big and Small Dents dentremovalsandiego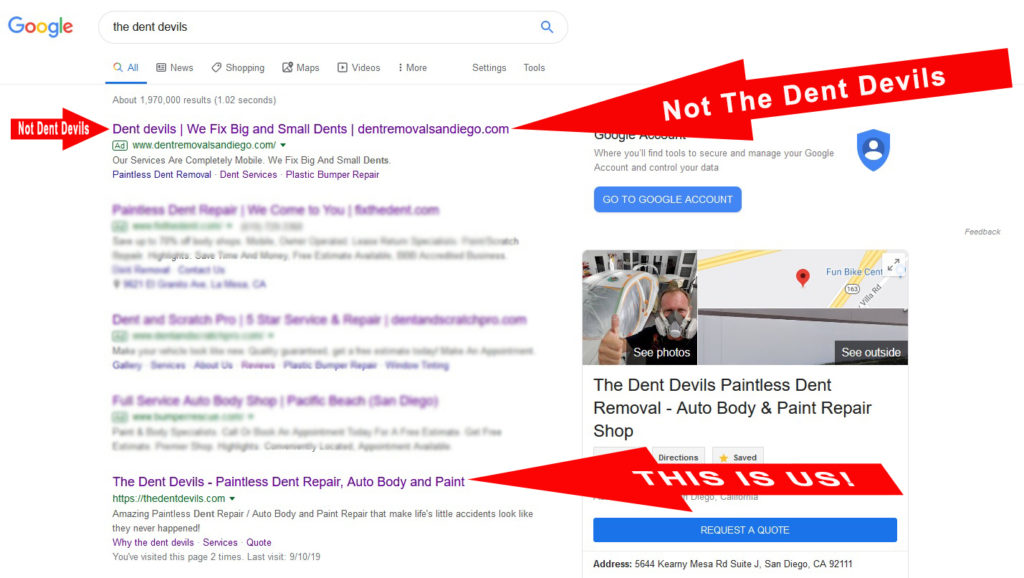 Please let me know if you see any more misleading Dent Time Google ads so I can screenshot them.
Sincerely Eddie Martin,
Owner of The Dent Devils Inc.