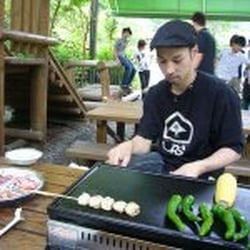 I am a Automotive Tech. in Kearny mesa area and my shop sometime get an offer for a Body job from customer (Our customer base is %70 Japanese). Because of Japanese, they have a really picky eyes as well as I have(I'm also Jappanese).
I have went there several times to have a Dent repair and a body work/re-paint. All work were WELL done and I have never have disappointed about their work.
That was a body work for a TOYOTA  FJ Cruiser(Brand new car). that did not have a data for a "Color code" yet, because was too New. When body shop guy paints your car, needs a data  that tells you how to mix and make a color for your car. It is really difficult to make a color without the data. Anyway he painted one time and did it again by "himself" because he did not satisfy. Color was perfectly matched!!
Very impressed with their work .
I am a one of a Happy customer.
Keep it up Eddie!