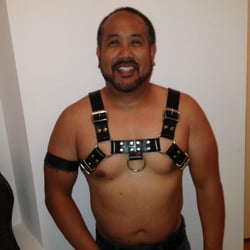 Someone dinged my Toyota Tacoma PreRunner. I called up Eddie. He did some work paintless dent repair (PDR) on my BMW M5 which included two door dings driver's side door and a chip in the windshield.
I was very happy with the workmanship he did on it and called him again on the Toyota Truck. He does an exceptional job on the work as always. Very pleased that he took most of the dent out. It's in a tough spot in the rear just under the tail light. You can't even tell it had a ding. He explained to me about the dent and it's tough to get at it.
Glad that he did the job. I wouldn't take it anywhere else. It would have cost me more if I took it to a body shop. He is the man to see. Thanks and I really appreciate it Eddie for a job well done.
He is very fair prompt and professional. I wouldn't take it anywhere else. I would recommend him to anyone. Thanks, Eddie.