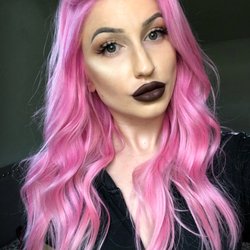 I would give 6 stars if that was an option! Thank you Eddie for getting my car back to being safe and close to new cosmetically. I live in LA which has taken its toll on my car. It had pretty significant dents, scrapes, and damage. After assessing, Eddie gave me a few options to choose from which I really appreciated.
The damage was so significant that to get it back to perfect condition, I'd have to replace the door and bumper and spend more than I wanted to put into my car.
My second option was submitting insurance claims and getting a new car.
I chose to go with the third option which was leaving my car with Eddie for a day to work out as much of the damage as possible without replacing the parts or going through the mess of insurance.
He promised the least and delivered the most. I am absolutely thrilled with the work he did. My dents are almost non-existent and my bumper is secure and no longer shifts out of place when I drive. I'm proud to drive my car around again. I am so grateful to Eddie for taking such great care of my car and looking out for my budget. Thank you so much- you rock!!!