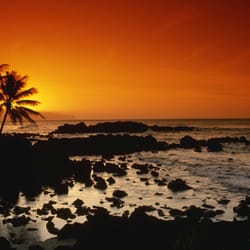 I was driving on a freeway in LA and out of nowhere, a sharp metal object smashed into the front passenger side of my Porsche Cayman S.  It had left me 2 small dents, and the paint was scraped off.  I tried to live with it for a while, but it was very hard to brush it off because it was a constant reminder how ugly my car looked each and every time I pump gas into my car.
I decided to turn to Yelp for help and Dent Devils had popped up in one of the searches.  I took my time and read through each and everyone's feedback and thought to myself Eddie is too good to be true – there is NO WAY he is as perfect as what everyone had said about him.  I decided to contact him, and drove down to his shop.  He checked out the 2 dents and was a straight shooter type of guy.  No B.S., no cutting corners, straight to the point, friendly, blunt and put no pressure in closing this deal.  He told me he charges $150 per hour, but he'll be able to fix my dents for $100.
I brought my car back into his shop the very next day and Eddie fixed my dents.  His craftsmanship was spotless remarkable and amazing.  He took his time while he was so easy to chat with.
For those of you who are reading this review, you are obviously in search in finding someone who can fix the dent(s) in your car.  Please believe me what you are reading in this review as well as what everyone had said about Eddie is true.  His work is astonishing.
Eddie, I can't Thank you enough for taking care of my Porsche!   I am so happy to have met you!  Thank you!
Linda