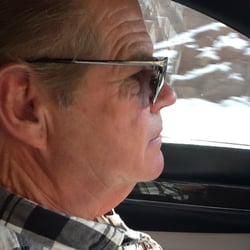 "The Dent Devils", namely Eddie, has earned my respect and patronage. He's "the man", performing absolute magic with any kind of alloy, steel or aluminum.
I stumbled into his location on Grand Ave. in 2008. I consider myself astute with certain automotive repair issues so I did my due diligence to satisfy the ego manifested by the gas-guzzling vehicle I was driving. Eddie politely answered every question I could ask, gave me an estimate, and explained his repair process as he performed the magic.
I have several reasons to visit SD, "crazy amounts of entertainment, relaxation, sea life, food, wine, one of my sons and Eddie. Eddie fits, right? I do not worry about every ding, dent and rock chip because I know Eddie can work his magic.
Still driving the high-end vehicles, I just paid a visit to Eddie's "new to me" shop in Kearny Mesa. He did it again, magic with an absolutely perfect result.
Trust "the man" he can get it done.